Training & Facilitation
Bring our experts to your district
The HILL solution is expertly tailored teacher education implemented to fit a particular school's literacy needs, not a program or a curriculum.
District & School Partnerships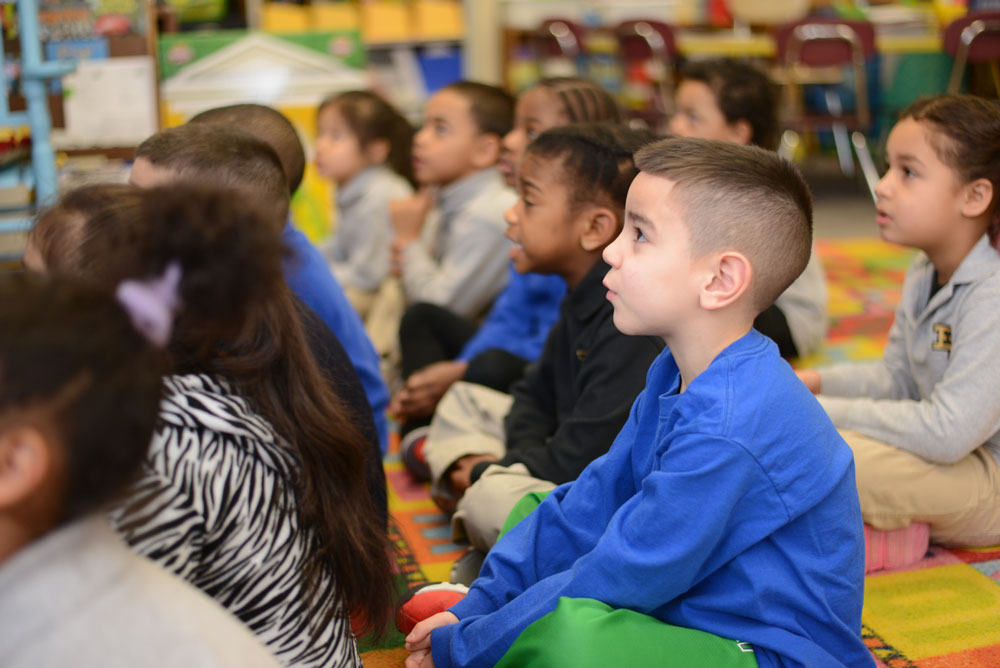 Contact Us for a Free Consultation!
When we partner with a school, we organize and enrich the existing literacy elements. We provide customized training, building on the strengths and experience of the teachers and integrating the literacy efforts classroom by classroom. To make lasting change, the whole system needs to participate in designing goals, and remain involved in the improvement efforts. We systematically facilitate this effort.
Data-Driven Instruction
Having an informed, efficient system for collecting, organizing, and managing the use of student assessment data is crucial in sustaining effective practices. Data collection and analysis should permeate all aspects of school-wide literacy reform. We install routines that foster data-driven instruction to accelerate student literacy learning.
Leadership Building
The odds of improving student literacy increase dramatically when engaged and informed leaders drive and support the high-fidelity implementation of evidence-based literacy programs. We help front-line literacy leaders put research into practice within their own fast-moving and complex organizations.  
Evidence-Based Practices
Our methods are based on years of scientific research and experience in the area of whole school literacy transformation. In order to stay on the cutting edge, we partner with two of the premier education research centers in the country: the University of Oregon's Center on Teaching and Learning (CTL) and the University of Connecticut's Center for Behavioral Education & Research (CBER). 
Teacher Training & Support
We meet you where you are, working with your data, teachers, and materials. We fill-in content or literacy gaps by providing training and follow-up support to ensure educators have the necessary skills and tools to teach every child to read to their highest potential. We have also developed a library of online elearnings to make knowledge transfer more accessible and ensure sustainability. 
Stand-Alone Workshops
We offer a variety of workshops to meet your literacy needs. All our workshops can be used for PDPs, and some can be used toward graduate credit for an extra fee and additional work.
NEW! THE SCIENCE OF READING PROFESSIONAL LEARNING SERIES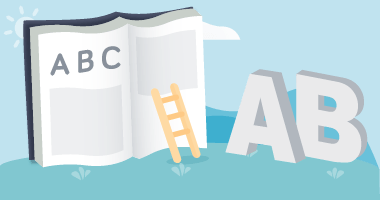 Our virtual Introductory Science of Reading Series teaches critical components of literacy instruction for Grades K-2, 3-5, or Administrators, integrating current research into each module and translating it into classroom application.
Now offering a summer open enrollment series! For more information on dates, topics, and to preview a session, see below.
SELF-regulated strategy development FOR writing
About the Workshop
This 2-day workshop overviews the evidence-based writing model: Self-Regulated Strategy Development (SRSD) developed by Dr. Karen Harris at Arizona State University. Participants will learn to use methods that have been extensively validated as effective in teaching struggling writers, such as formative assessment, rubrics, modeling, goal setting and graphic organizers. They will also learn to cultivate the necessary self-regulation in students that expert writers possess. The methods learned in this course will strengthen your existing writing instruction. Additionally, these methods can be taught via stand-alone units you'll receive that address one of the Common Core's major writing genres (opinion). SRSD has been validated for grades 2–12.
Research & Articles
Self-Regulated Strategy Development (SRSD) was developed by Drs. Karen R. Harris and Steve Graham. They are both Warner Professors in the Mary Lou Fulton Teachers College at Arizona State University. Dr. Harris developed the Self-Regulated Strategy Development (SRSD) model of strategy instruction which has been most extensively researched in the area of writing. Her research focuses on theoretically based interventions for the development of academic and self-regulation abilities among students who are at-risk and those with disabilities, as well as effective models of in-service teacher preparation for writing instruction for all students.
SRSD is endorsed by the National Institute of Health (NIH), RTI4Success, Institute of Education Sciences (IES).
Additional Resources:
Graham, S. and D. Perin. (2007) A Meta-Analysis of Writing Instruction for Adolescent Students. Journal of Educational Psychology, 99(3) 445-476.
Graham, S., McKeown, D., Kiuhara, S., & Harris, K. R. (2012). A meta-analysis of writing instruction for students in the elementary grades. Journal of Educational Psychology, 104(4), 879–896. (Summary by Dr. Jack Fletcher)
Graham, S. & Harris, K. G. (2006). Improving the writing, knowledge, and motivation of struggling young writers: Effects of self-regulated strategy development with and without peer support. American Educational Research Journal, 43, (2), 295–340
Harris & Graham, CTL Conference, (2010); Graham, S. (2013). It All Starts Here: Fixing our National Writing Crisis from the Foundation. Saperstein Associates.
Harris, K. R., Graham, S., Brindle, M., & Sandmel, K. (2009). Metacognition and students's writing. In D. Hacker, J. Dunlosky, & A. Graesser (Eds.), Handbook of metacognition in education (pp. 131–153). New York, NY.
Erlbaum. Harris, K. R., Graham, S., & Mason, L. H. (2006). Improving the writing performance, knowledge, and motivation of struggling writers in second grade: The effects of self-regulated strategy development. American Educational Research Journal, 42, 295–340.
Harris, K. R., Graham, S., Mason, L., & Friedlander, B. (2008). Powerful writing strategies for all students. Baltimore: Brookes.
Harris, K. R., Graham, S. (2005). Improving the Writing Performance of Young Struggling Writers: Theoretical and Programmatic Research From the Center on Accelerating Student Learning. The Journal of Special Education, Vol 39 (1), 19-33.
Santangelo, T., Harris, K. R., Graham, S. (2008). Using Self-Regulated Strategy Development to Support Students Who Have "Trubol Giting Thangs Into Werds."  Remedial and Special Education, Vol 29(2) 78-89, © 2008 Hammill Institute on Disabilities.
CLOSE READING & cRITICAL tHINKING
About the Workshop
This workshop is an opportunity to learn strategies for helping students gather evidence, knowledge, and insight from what they read and discuss methods for gradually releasing them towards independence. During the workshop, participants will:
Participate in an adult-level close reading experience.
Learn to write text-dependent questions for both narrative and expository genres, and how to provide entry-points for all children through discourse, visual media, and annotation.
Understand the disciplinary overlaps in CCSS and how elements of critical thinking are integrated throughout.
Engage in multiple opportunities to think critically using video, social media and primary source texts.
Explore scaffolds for integrating critical thinking into multiple classroom contexts.
Plan to apply critical thinking models into reading and writing within your common core classroom.
Participants are encouraged to bring a text in order to develop close reading lesson strategies that they can use with their own students.
Let's Work Together!
Would you like to know more about how we can help your school or district?
Reach out using the form below or call 888.860.0190 to talk to one of our specialists today!
Subscribe to Our Newsletter