Our Mission
To guide educators at all levels through the process of creating schools that excel in developing students' language and literacy skills.
Our Vision
To help all US schools teach language and literacy effectively, with a million children moving from struggling to reading on level each year.
We don't take the challenge of teaching kids to read lightly: according the 2017 NAEP results, 65% of 4th graders fail to read at grade level each year and we know that we can help them. How? Working with leadership-oriented principals and superintendents, and supported by the highest-quality literacy professionals in the nation, HILL for Literacy helps schools transform into efficient, systemic platforms for literacy excellence.
The HILL develops and deploys sustainable programs. We start at the top and build leadership teams, provide a guided curriculum review process, train teachers and reading personnel, introduce evaluation methodologies, and provide support throughout the process to ensure success. We are dedicated to bringing our clients the best and latest in evidence-based literacy practices. As part of our commitment to research, we partner with the some of the premier education research centers in the country including the University of Oregon's Center on Teaching and Learning (CTL) and the University of Connecticut's Center for Behavioral Education & Research (CBER).
The HILL was founded in 2001 as the Hanson Initiative for Language and Literacy within the Communication Sciences and Disorders graduate program at the MGH Institute of Health Professions; in 2010 we reorganized and became an independent nonprofit. The HILL began working with five Massachusetts schools in 2001, and in 2003, the Massachusetts Department of Education chose the HILL as the professional development provider for all Reading First schools in the state. Since then, the HILL has worked with numerous schools and districts nationwide using the HILL Solution to create scalable, sustainable literacy excellence. Currently, one of our major projects is a state-wide literacy leadership training project in Connecticut.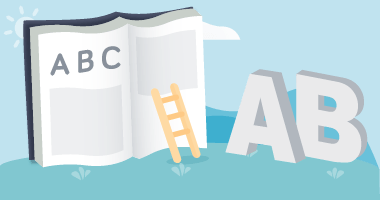 We are an education nonprofit that helps teachers better translate literacy research and assessment data into highly effective instruction that results in long-term success. The HILL is different in that our focus is improving pedagogy and leveraging insights mined from research and raw data to drive continuous, tactical classroom improvement. With the HILL as your partner, you are not only improving academic outcomes, but constantly testing and adjusting leading indicators of success that drive those outcomes in the desired direction.
Subscribe to Our Newsletter