The HILL Team
Our Experts in the field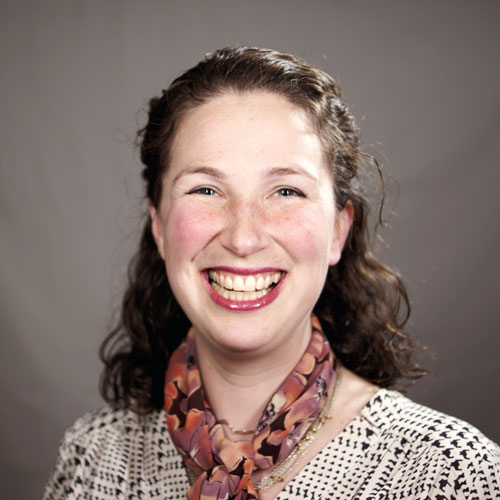 Shira M. Cohen-Goldberg , Ed.M.
Director of Product Development
Shira M. Cohen-Goldberg, Ed.M. is currently the Director of Product Development at the HILL for Literacy, Inc. She received a BA from Barnard College, Columbia University in English and Education, a certificate in Program Planning, Management, Monitoring and Evaluation from Boston University and an Ed.M. in Language and Literacy from Harvard Graduate School of Education. Prior to working at the HILL, she was a Literacy Coach in Chelsea, MA. She also served as a Reading First Implementation Facilitator for the Massachusetts Department of Education, and a classroom teacher in New York City and California. Ms. Cohen-Goldberg's interests include facilitating vocabulary development, working with English Language Learners, and the whole-school change process.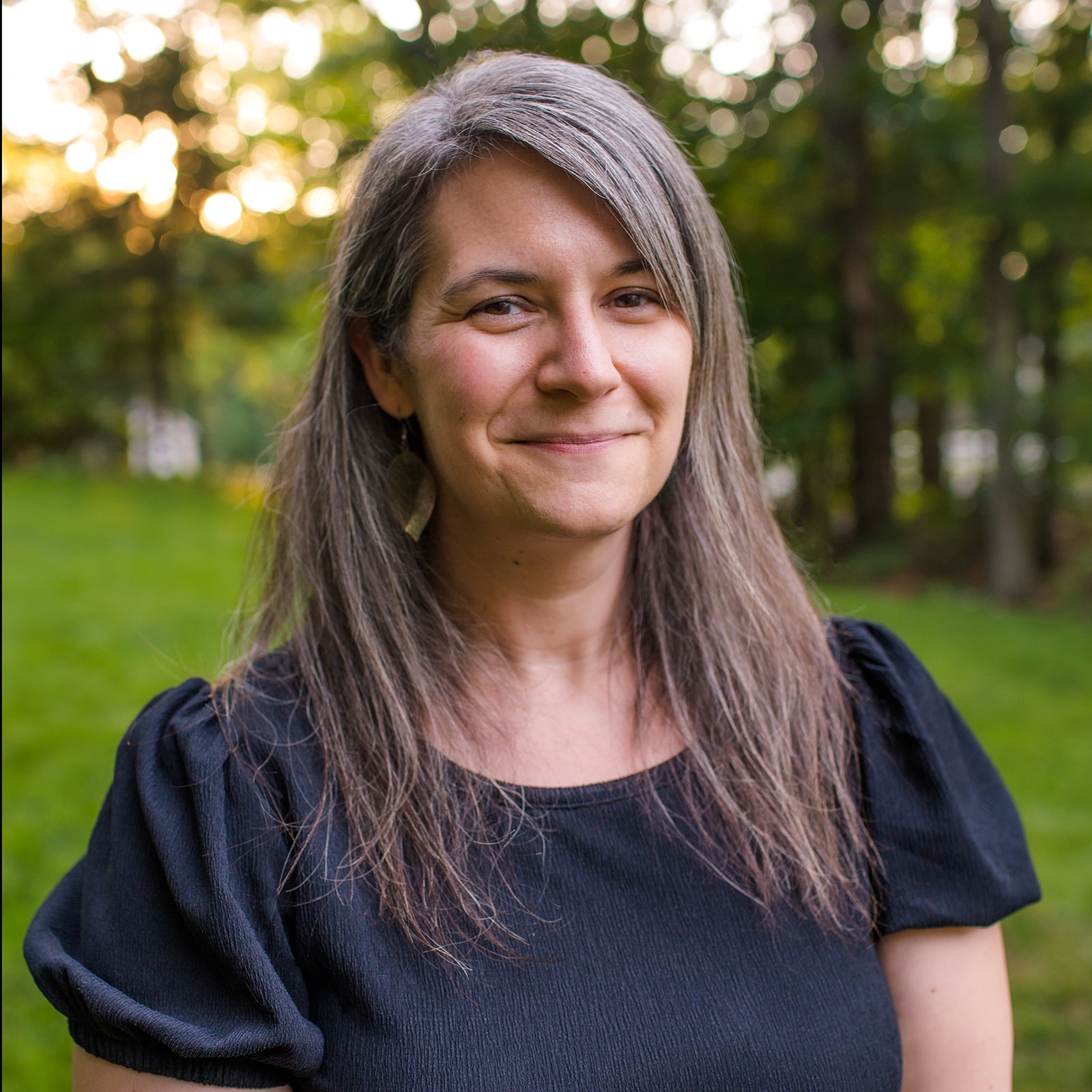 Cara Dellaterra
HILL Facilitator
Cara Dellaterra is currently a facilitator at HILL for Literacy, Inc. She received a BA from Merrimack College in Elementary Education and Psychology. Currently she is serving as the Boston-based Data Collection Manager for a Goal 3 IES Grant-Enhancing Core Reading Instruction (ECRI) for the University of Oregon. Prior to working at the HILL, she was a second grade teacher in a school system with diverse needs. She has also held positions incorporating technology into education and working with high needs students.  Cara's research interests include facilitating effective literacy instruction, working with English Language Learners, and the whole-school change process.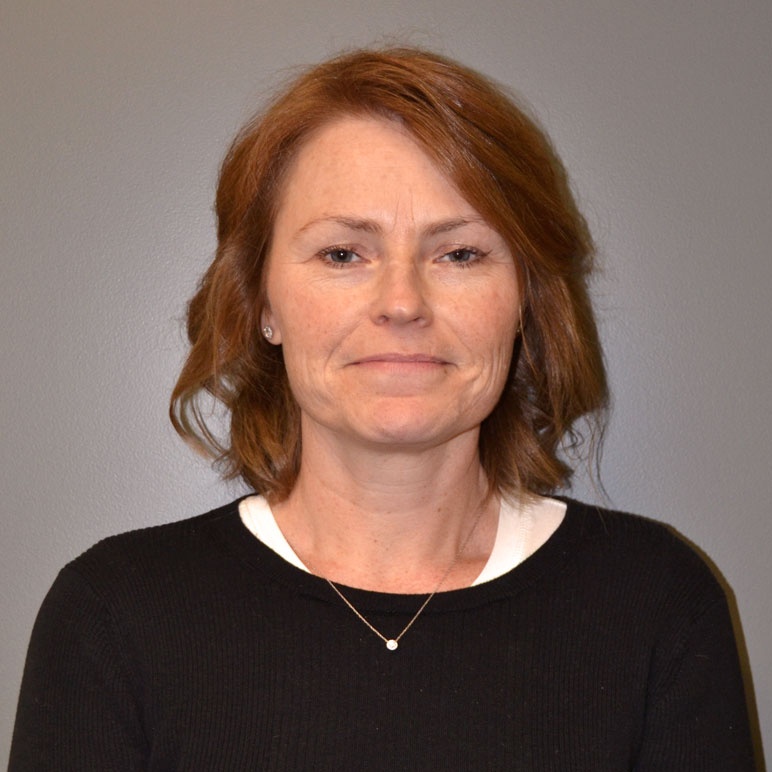 Tera B. Dunn, M.Ed., CAGS
HILL Facilitator
Tera B. Dunn, M.Ed., CAGS is a HILL facilitator who works primarily with our Connecticut K-3 Literacy Initiative. She has a B.A. in Communication Sciences from the University of Connecticut, an M.S. in Elementary Education from the University of Hartford, and a Sixth Year Degree in Educational Leadership from Southern Connecticut State University. Previously she's worked as a Teacher, Literacy Interventionist, Paraeducator, and Director of Curriculum Development. She's also the co-author of three children's books and the accompanying interdisciplinary lessons.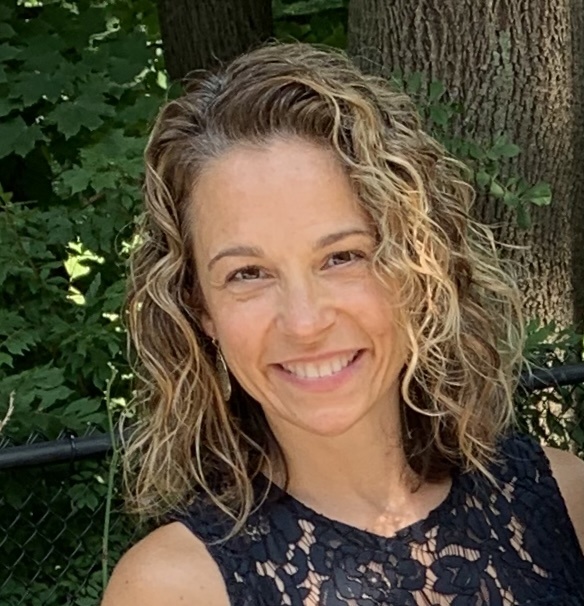 Jennifer Fleischmann, CAGS
HILL Facilitator
Jennifer Borden Fleischmann, CAGS  is currently a Facilitator at HILL for Literacy, Inc. She received her undergraduate degree from Stonehill College and her Master's Degree from Tufts University where she had the opportunity to work at the Center for Reading and Language Research.  She went on to earn an advanced degree in Educational Leadership.  Early in her career as an educator, she developed a passion for early intervention and prevention of reading disabilities.  She has worked as a Reading Specialist, Literacy Coordinator and Educational Consultant.  She has led teams, schools and districts in initiatives that focus on effective utilization of data, implementation of high quality reading instruction and multi-tiered systems of support.  She has worked at the state level in Massachusetts, providing professional development to teachers through BayState Readers and Reading First as well as serving on the team supporting the development of the recent Mass Literacy initiative.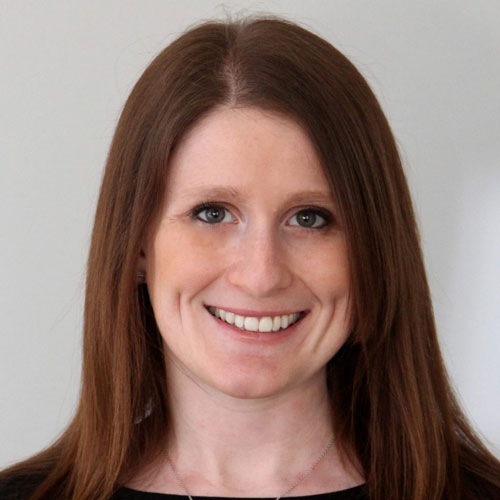 Jenna Gampel
HILL Facilitator
Jenna Gampel received her undergraduate degree from Northeastern University, and her Master's Degree in Curriculum and Instruction with a specialization in Literacy from Lesley University in 2010. She worked as a Master Teacher in 1st, 2nd, and 4th grade at Conservatory Lab Charter School in Boston for seven years, as well as the Teacher Induction Coach and Director of Professional Development for Conservatory Lab and the Transformational Literacy Project. Jenna is passionate about the power of creating high quality work with students. Her work and classroom are featured in an Expeditionary Learning professional development video series entitled: "Inspiring Excellence: A Culture of Quality in Reading, Writing, Speaking, Listening, in the Arts, and in Science." Her work is also featured in the book, "Transformational Literacy." Jenna is a frequent presenter at Expeditionary Learning conferences and Harvard's Arts and Passion Driven Learning Conferences. In 2013 and 2015, Jenna was a finalist for Expeditionary Learning's Klingenstein Teacher award. She was also 1 of 5 finalists for Massachusetts Teacher of the Year in 2014.
Cherie Kent, Ed.M.
HILL Facilitator
Cherie Kent, Ed.M is a facilitator at the HILL for Literacy, Inc. She comes to the HILL with more than twenty-five years of experience as an educator. The sixteen years she spent as a classroom teacher, primarily in Worcester Public Schools, enabled her to develop a deep understanding of teaching and learning, data driven instruction within an RTI model, as well as school and classroom culture. These experiences, along with her love of teaching and learning, has translated into her ability to develop strong, working relationships with teachers and administrators that allow for them to work collaboratively in order to facilitate positive change within the organizations in which she worked. For ten years, she worked in a few suburban communities as literacy coach, curriculum and instruction leader, data coach, and reading specialist. Beyond that, Cherie spent a year as a consultant for the Early Grades Literacy Grant through DESE, and most recently as the Director of Literacy and Title I for the Wachusett Regional School District. Through her work, Cherie has planned and presented professional development, lead team meetings and data meetings, modeled best practices in classrooms and participated in opportunities to support teachers with individualized coaching as needed. Her hope is that, through her work, she will continue to support teachers and administrators in a way that empowers them to become the leaders in literacy and instruction within their organizations. Cherie lives in Central Massachusetts with her husband, two youngest children, and her two dogs.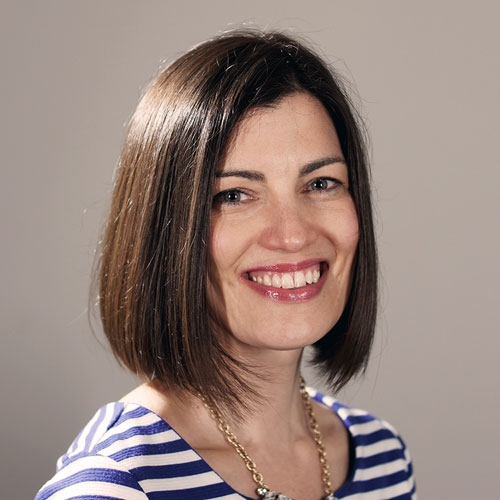 Kaitlin M. Leonard, PhD
Research Project Coordinator, Facilitator
Kaitlin M. Leonard, Ph.D. received a BA in elementary education and special education from Providence College. She also received a Masters of Education from Fitchburg State University. Currently, she is serving as an external literacy coach for Connecticut Kindergarten through grade 3 Literacy Initiative (CK3LI). The initiative is part of the CT Education Reform that supports schools in implementing research-grounded practices to improve the reading abilities of children in kindergarten through third grade. In addition, Kaitlin served as an expert literacy coach for an IES Grant, Enhancing Core Reading Instruction, for the University of Oregon. She is presently one of the HILL trainers for the Enhanced Core Reading Instruction Workshop. Previously, Kaitlin worked as a special education teacher and classroom teacher in a school district that served as a model for RTI and the Scott Foresman Reading Street Program. She was also involved in the HILL school-wide literacy change first-hand as a teacher and witnessed the benefits. Her interests include aiding schools to implement effective core literacy programs and instruction, and facilitating a school-wide literacy change.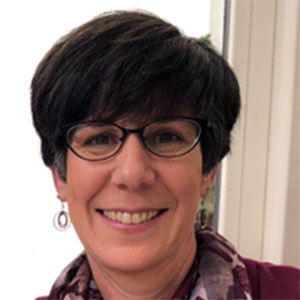 Diana Malkin, M.Ed., CAGS
HILL Facilitator
Diana Malkin, M.Ed., CAGS has worked in public education for over 20 years, with experience at all levels, from Kindergarten through Post-secondary settings. She earned a BA in Visual Arts from UC San Diego, an M.Ed. in Bilingual Special Education with a concentration in Learning Disabilities from the University of Texas at Austin, and an M.Ed./CAGS in School Psychology from Worcester State University. She has been a general educator, special educator, school leader, and school psychologist at various grade levels. Diana has taught graduate level courses in Literacy and Assessment. For many years, Diana led a team of educators that designed implementation models, provided PD to teachers and administrators, and monitored the implementation of schoolwide programs in special education and student support for urban, suburban, and rural school change projects across the country and in the UK. She also worked with school systems in MA, CT, and NY to design, execute, and sustain research-based models of continuous literacy improvement through a multi-tiered system of support. She is also a Nationally Certified School Psychologist.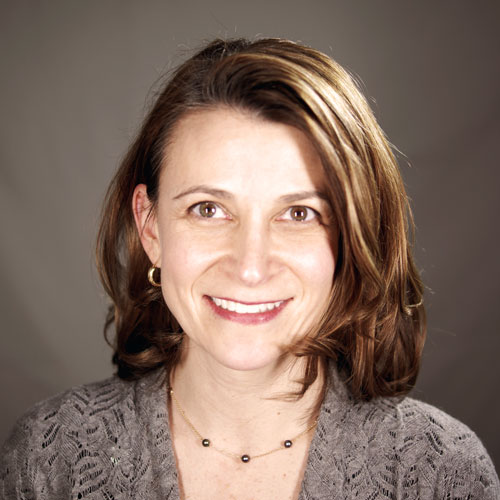 Cynthia Pirani-McGurl, Ph.D., NCSP
HILL Facilitator
Cynthia Pirani-McGurl, Ph.D., NCSP is a Facilitator at HILL for Literacy and Adjunct Professor in the Special Education and Reading Specialist Programs at Fitchburg State University. Cynthia received her MA/CAGS from Assumption College and her Ph.D. from the University of Massachusetts, Amherst. Prior to, and during this time, Cynthia worked as an interventionist and school psychologist with Pre-K-8 students. For over a decade, Cynthia has served as a consultant and coach on state, district, and school initiated projects including implementing whole district/school literacy change models, using data to drive instruction, adopting instructional practices that support diverse learners, and program evaluation.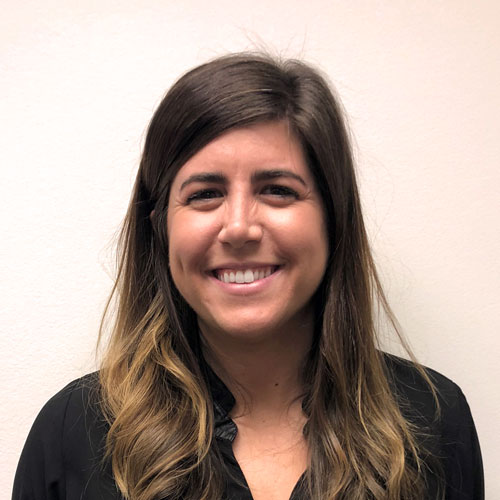 Kelly Soule, MA, CAGS
HILL Facilitator
Kelly Soule MA, CAGS is a HILL Facilitator who works primarily with our Connecticut K-3 Literacy Initiative. She received her M.A. in Curriculum and Instruction from the University of Connecticut and also holds a C.A.G.S. in Reading and Language Development from Fairfield University. She has teaching experience in both the US and the UK, and is trained in Orton-Gillingham, Enhanced Core Reading Instruction, Journeys, and Reading Street programs.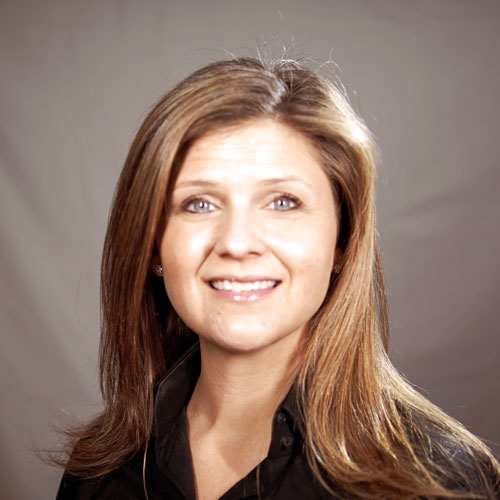 Eleni Steadman, M.S., CCC-SLP
Director of Professional Development & Outreach
Eleni Steadman, M.S., CCC-SLP is a Speech-Language Pathologist and Certified Reading Specialist, and currently the Director of Training at the HILL. She earned a B.S. in Communication Disorders from Boston University and an M.S. in Communication Sciences and Disorders from the Institute of Health Professions, an academic affiliate of the Massachusetts General Hospital. She also earned Certification in Reading from the IHP. Eleni worked in the North Andover Public Schools for five years, where she serviced a variety of students with oral and written language disabilities. She co-taught during literacy blocks, providing explicit instruction to students and modeling reading lessons for teachers. Eleni has been trained in several multi-sensory reading programs including LiPS, Project Read, RAVE-O, Fundations, and ECRI. She has also received training in all 12 LETRS modules, the Key Comprehension Routine, and is a DIBELS Mentor. Eleni has been a facilitator for the HILL for ten years and has worked on a variety of school change projects. Eleni stays involved with children's diverse learning needs with her own children and her many nieces and nephews.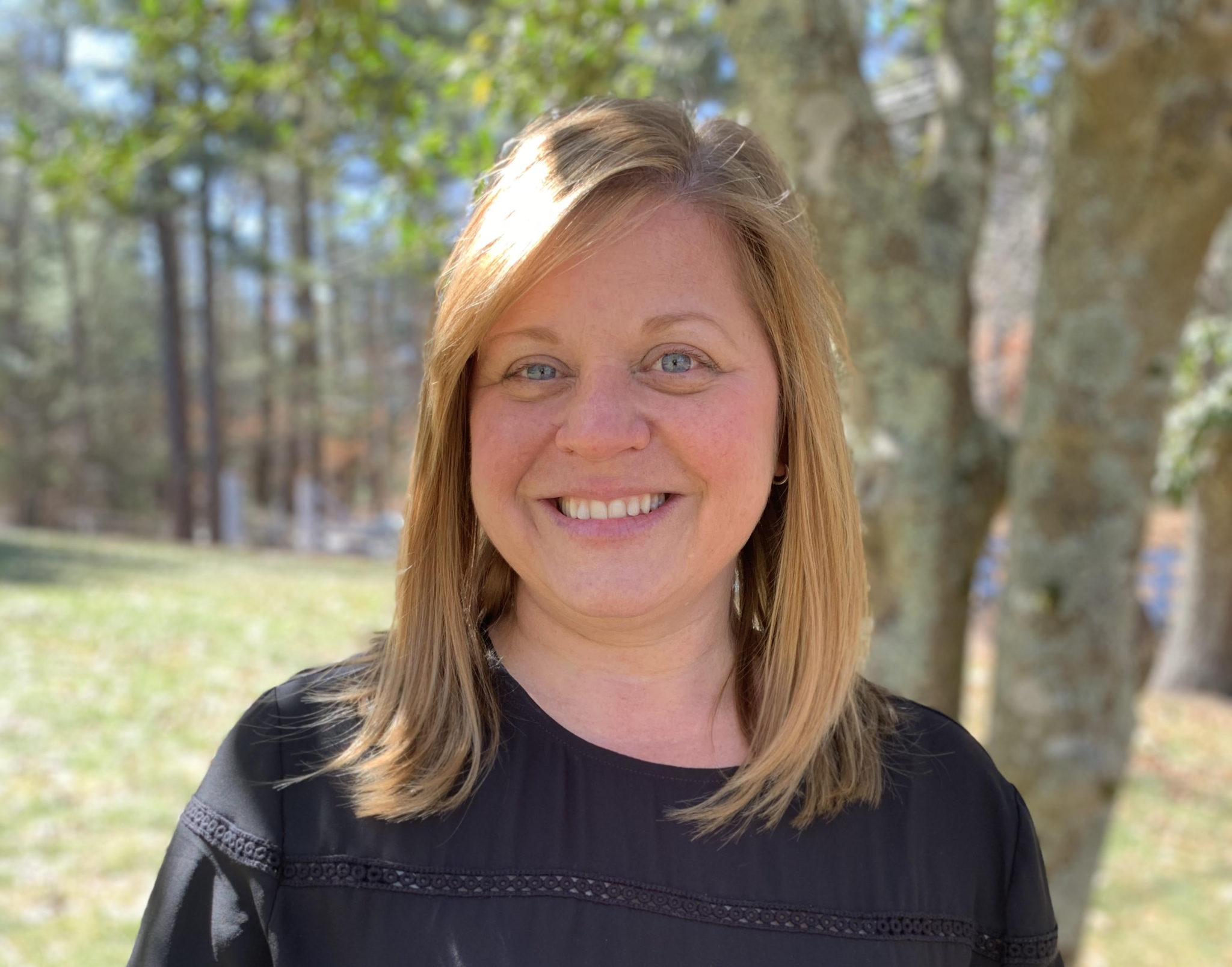 Michelle Taylor, M.Ed.
HILL Facilitator
Michelle Taylor, M.Ed., is a Facilitator with HILL for Literacy.  In her current role Michelle supports districts to implement systems, structures and practices that lead to improved reading outcomes for students.  Michelle graduated from Wheelock College with her Bachelor's in Human Development with a concentration in Early Childhood Education in 1999.  After teaching first grade for many years, in 2008 Michelle earned her Master's degree in Reading from Salem State.  As a Reading Specialist Michelle provided reading intervention services for students in grades K-5.  Michelle's passion for high quality reading instruction lead her to become a district ELA Coordinator which afforded her the opportunity to launch the Makepeace Literacy Leadership Center, a partnership with Carver Public Schools, A.D. Makepeace Co. and HILL for Literacy.  Through the Makepeace Center Michelle organized professional outreach and development opportunities for Reading Specialists across the South Shore of Massachusetts.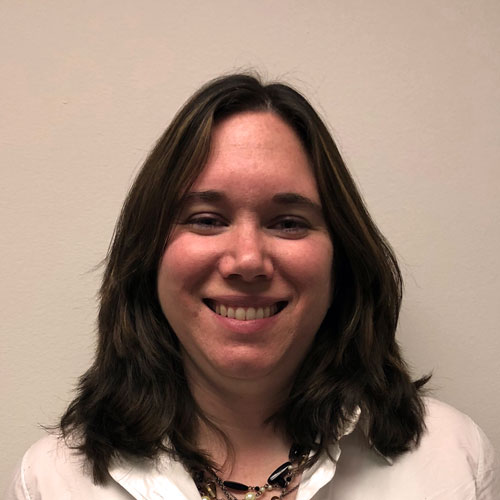 Lisa Ziobron, M.A.
HILL Facilitator
Lisa Ziobron, M.A., is a HILL Facilitator who works primarily with our Connecticut K-3 Literacy Initiative. She received her Bachelor of Science Degree in Elementary Education from Central Connecticut State University and her Master of Arts Degree in Reading and Language: Elementary from University of Saint Joseph. Lisa has worked as a special educator, classroom teacher, paraprofessional, and reading interventionist. Her interests include applied behavioral analysis training with autistic children and learning new teaching strategies.
Darci Burns, Ph.D.
Executive Director
Darci Burns, Ph.D., is the executive director of HILL for Literacy. The HILL partners with schools and districts to shape and guide the process of deploying evidence-based whole school change through leadership development and teacher training. Darci has a PhD from the University of Oregon with a specialization in instructional design, research methodology, and English-Language learners. Darci has consulted with national, state and local agencies on effective reading instruction, leadership practices, and assessment. Darci also served as a Regional Professional Development Provider in six urban school systems for the Massachusetts Reading First Program.  She is the author of the Intergenerational Literacy Tutoring Program (ILTP) manual and co-author of Leading Literacy Change.
Publications
Implementing MTSS in Beginning Reading: Tools and Systems to Support Schools and Teachers. Leonard, K., Coyne,M. D., Oldham, A., Burns, D., & Gillis, M. In Learning Disabilities Research & Practice, 00(0), 1–8. The Division for Learning Disabilities of the Council for Exceptional Children, 2019.
Delving into the Details: Implementing Multitiered K-3 Reading Supports in High-Priority Schools. Coyne,M. D., Oldham, A., Leonard, K., Burns, D., & Gage,N. (2016). In B. Foorman (Ed.), Challenges to implementing effective reading intervention in schools. New Directions for Child and Adolescent Development, 154, 67–85.
Leading Literacy Change – Strategies and Tools for Administrators, Teachers, and Coaches. Jones, Sandra, Burns, Darci, and Pirri, Catherine. Longmont, CO: Cambium Learning Sopris West, 2010.
Effective Teaching Strategies that Accommodate Diverse Learners, 4th Edition. Coyne, Michael D., Carnine, Douglas W., and Kame'enui, Edward J.  Upper Saddle River, NJ: Pearson Education, 2011.  Darci Burns, Ph.D., was a contributor to the Chapter 1 Introduction.
Chris Moore
Chief Operating Officer and Director of Emerging Markets
Chris Moore has spent most of his career helping fortune 100 companies leverage marketing technology to create personalized, long-term relationships with their customers. His focus has always been to ensure that business outcomes are well defined and quantified, and that operations are executed to meet expectations. Chris has held leadership roles in client services for both start up and large corporations.  In 2017, Chris joined the HILL to repurpose digital marketing tools and tactics into a HILL solution that can help transform early literacy education. He is an advocate for public education and wholly supports the notion that education is the great equalizer.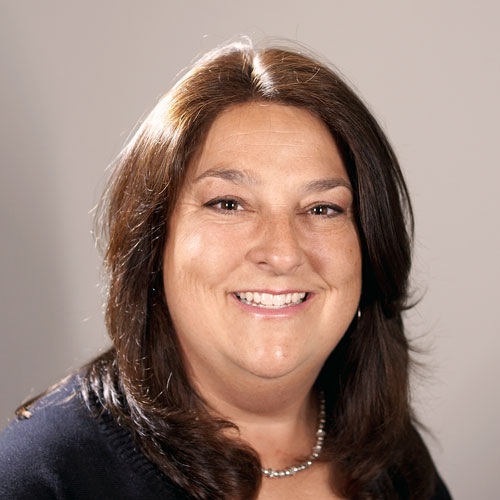 Laurie LaVallee
Operations Director
Laurie LaVallee manages the day-to-day operations of the HILL including accounts payable, accounts receivable, financial reporting, customer service, and a variety of office-related tasks. She comes from a small business management background with extensive experience working with school administrators, having spent 15 years in the school picture business.
MarcyKate Connolly
Marketing Director
MarcyKate Connolly is the Marketing Director at HILL for Literacy. She has a B.A. from Hampshire College in Music & Literature, and a M.S. in Arts Administration from Boston University. Her past experience includes marketing roles at the Phoenix Symphony, ArtsEmerson, and the Palace Theatre, and as executive director of Opera NH. MarcyKate is also a New York Times bestselling childrens' book author of middle grade and young adult fantasy novels. You can learn more on her website, MarcyKate.com.
Jen McAlpine
Development Director
Jen McAlpine is the Director of Development at HILL for Literacy and provides coordination and program management around the organization's fundraising and grant process including identifying and cultivating new philanthropic relationships. She holds an B.A. from Boston College and an M.S. from Suffolk University as well as certifications in SAS programming and Raiser's Edge. Prior to joining HILL for Literacy, she spent time in data analysis and Advancement and Development program management in both the for-profit and non-profit sectors.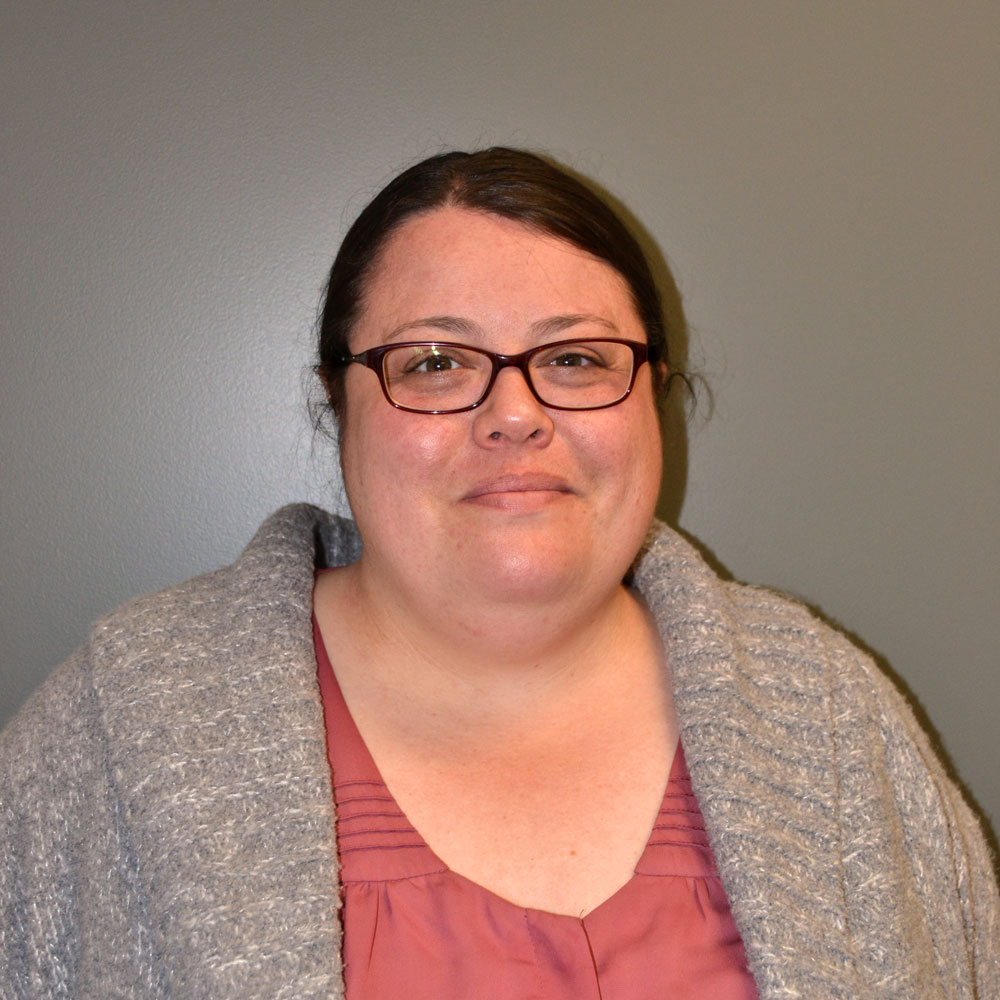 Megan Lanoue
Tech Support Specialist & Research Coordinator
Megan Lanoue is the Tech Support Specialist & Research Coordinator at the HILL and manages research project logistics and provides support to state, district, and school projects. She has BA in Social Communications from the University of Massachusetts Amherst. Prior to coming to the HILL, she worked in the for-profit sector in the areas of logistics and operations management and customer support.
Carol Dissen, M.S.
Consultant
Carol Dissen works for the Center on Teaching and Learning at the University of Oregon coordinating the delivery and implementation of federally funded literacy and math grants. She works directly with elementary schools providing professional development and in-building coaching to support evidence-based practices. Ms. Dissen works as part of the Enhanced Core Reading Intervention team that developed a Tier 2 small group reading curriculum that is directly aligned with Tier 1 curriculum. Prior to joining the team at the Center on Teaching and Learning, she worked in elementary schools as a literacy coach, Title 1 reading teacher, and a classroom teacher. Additionally, for the past seventeen years she has developed and delivered school, regional, state, national and international professional development classes on various literacy topics.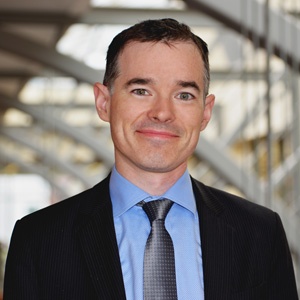 Devin Kearns, Ph.D.
Consultant
Devin Kearns, Ph.D. is Assistant Professor of Special Education, Department of Educational Psychology, Neag School of Education at the University of Connecticut. He researches reading disabilities in children, with emphasis on developing and implementing programs to prevent and remediate reading problems. Prior to the University of Connecticut, he was an assistant professor of Special Education at Boston University. His current work includes developing a multi-tiered approach to improving content area literacy instruction in middle schools. Dr. Kearns has years of classroom experience as a general-education teacher, literacy coach, and reading specialist.
Ashley Oldham, Ph.D.
Consultant
Dr. Ashley Oldham received her Ph.D. in special education from the University of Connecticut in 2013. While at UConn, Dr. Oldham's research examined early vocabulary instruction and assessment within a multi-tier system of supports. She has worked on multiple IES funded grants, evaluating beginning reading practices for students with diverse learning needs. She currently serves as a Research Associate with the Center for Behavioral Education and Research (CBER) in the Neag School of Education, University of Connecticut where she is a project coordinator for the Connecticut K-3 Literacy Initiative (CK-3LI) project. CK-3LI supports the implementation of scientifically based reading instruction within a multitier system of support. Dr. Oldham has expertise in effective instructional practices for at-risk learners, beginning reading and early vocabulary intervention. Dr. Oldham is a former elementary and middle school special educator.
Subscribe to Our Newsletter